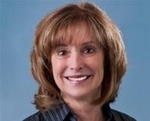 Sandy Lassa
Realtor
Born and raised in Southern California, Sandy has gladly made her home and community Elk Grove since the mid 1990's. 


Sandy started her real estate career working with various mortgage lending companies and obtained her real estate license in 1984. Since that time she has worked to provide her clients outstanding service, continually surpassing all expectations, guiding them through the process and obtaining the best possible deal whether they are buying or selling a home. 

Outside of real estate you can find Sandy volunteering at the Cancer Society Discovery Shop in Elk Grove or driving her 1931 Model A around the city!