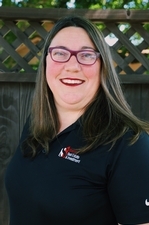 916.396.6095
916.667.9354 fax

christie@stanleyrei.com
9129 Elk Grove Blvd.
Elk Grove CA, 95624
Receive Email Alerts from Me
Christie Drew
Realtor & Property Manager
Christie started her career in the real estate and mortgage industry in 2001. She worked for various mortgage companies over the course of seven years. During that time in 2005 she added property management to her expertise. She has extensive experience in residential and multi-family property management. She oversees the management of properties in the Greater Sacramento, Elk Grove and Wilton communities. Her property management experience and knowledge has been an asset to her real estate clients. Christie brings a top level of customer service along with care to each of her client's properties. She is a 18 year resident of the greater Sacramento area and understands the real estate market in that area extensively.
A 1997 graduate of the University of the Pacific. She has made her residence in Elk Grove with her husband and their two daughters. She is involved in her local community as an Elk Grove Chamber Business Referral Group member, Rotary Club of Elk Grove member, member of the parent booster club board for St. Elizabeth Ann Seton Catholic School and involved in the San Juan Soccer Club.
Christie's motto is "Home is where love resides, memories are created, friends and family belong, and laughter never ends".