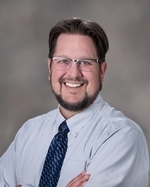 510.290.6688
916.667.9354 fax

Jason@stanleyrei.com
9129 Elk Grove Blvd.
Elk Grove CA, 95624
Receive Email Alerts from Me
Jason Berglund
Realtor
"I spoil my customers with understanding their needs. Listening is a lost art.  One of my most important goals is to ask the right questions."  - Jason Berglund
Jason brings nearly twenty years of sales and marketing experience to his clients at Stanley REI.  While living throughout the West during his career, Jason established his roots in the Sacramento area in 2008 where he lives, rents and owns property in Sacramento county.
Serving more than a decade as an account manager of a leading Fortune 500 company, Jason developed and showcased a skillset establishing himself as an essential and trusted adviser to his clients.  Developing cardiac care systems with Northern California's most advanced hospitals was a rewarding career, however the arrival of his family's first child allowed him the time to reevaluate and refocus priorities.  Jason ultimately chose not to return to the medical industry permitting him to care for his daughter and indulge his interest in real estate and investment.         
His vivacious 3-year-old girl provides the bulk of entertainment these days, but hiking, golfing, camping, traveling, and swimming are cornerstones of a happy-healthy Jason. 
Insisting success for his clients, Jason draws upon his deep business background, ethics and personal demeanor to accomplish their most challenging goals.  Demanding clients would serve themselves well with this dedicated agent.  Contact Jason today.